Schiller Fred easyport AED
Time:2018-7-7 10:22:43
Access: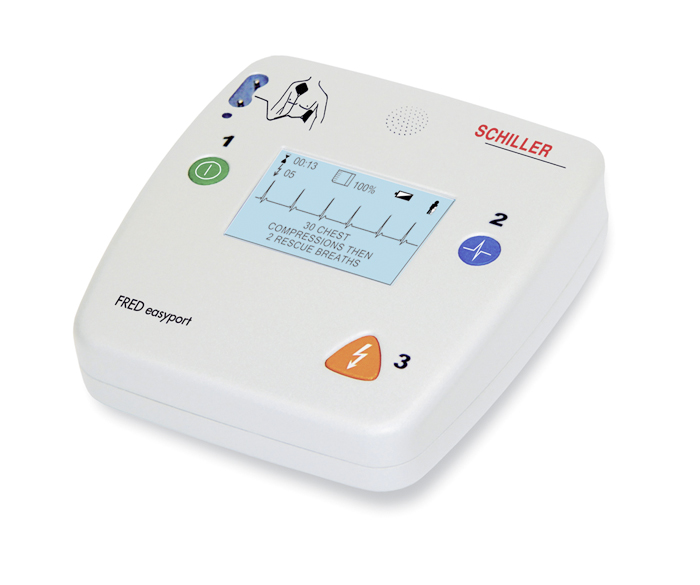 FRED easy features the unique pulsed biphasic waveform MULTIPULSE BIOWAVE with patient impedance compensation. This waveform is efficient for adults and children thanks to be the automatic recognition of children pads and energy adaptation.
FRED easy is available in a range of versions and options to fulfill the rescuer's needs:
1. Semi or fully automatic
2. Metronome: providing the correct rhythm for chest compressions
3. ECG display
4. Manual override: doctors can switch off the AED mode and decide whether they want to defibrillate or not.