Model: BD-8000 Infusion Pump
Time:2018-8-13 9:36:52
Access: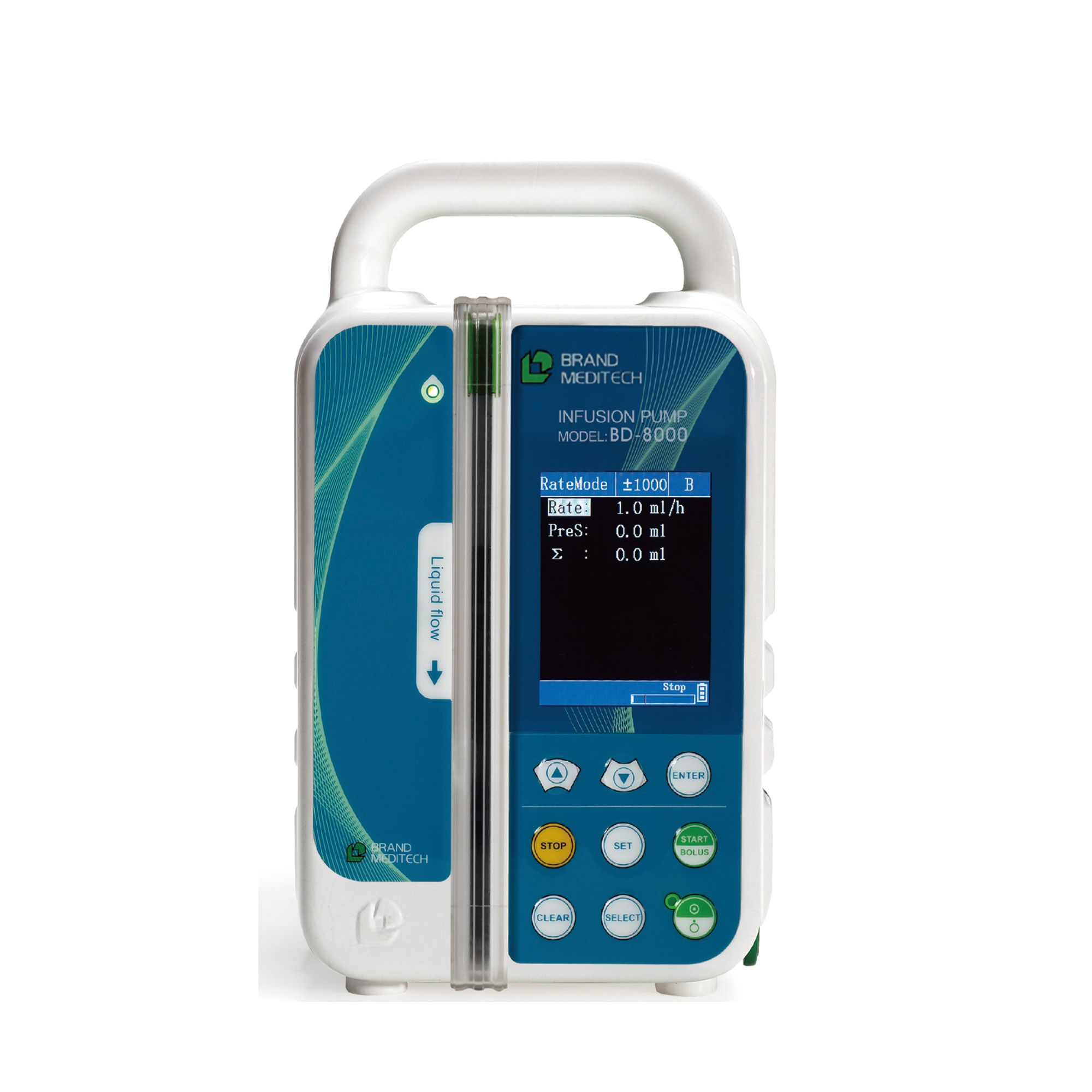 Smart: vertical design. Easy to carry. Only 2.8KG.
Wide: big rate range: 1-2000ml/h.Applicable for any brands of IV set.
Safe: double CPU and door-free design; 2.8inches LCD screen
User-friendly: three modes(rate mode, time mode, body weight mode); bolus function(1000ml/h)
It could be used as veterinary infusion pump for animals.
Please contact us for detailed specification.